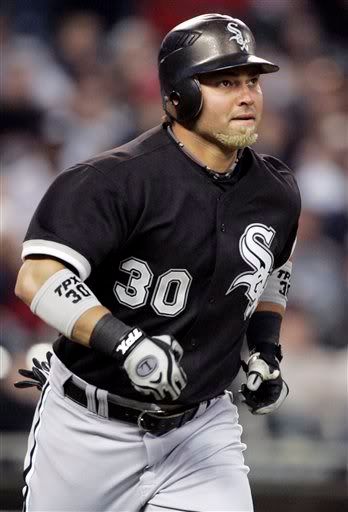 Ken Rosenthal reports the Yankees traded for
Nick Swisher
and pitcher
Kanekoa Texeira
.
Jeff Marquez
is reportedly involved in the deal, other players such as
Wilson Betemit
are said to possibly be included.
Not a bad deal for the Yankees here, put Nick at 1B so you don't have to spend the big bucks on getting Mark Texiera, and i looked up Kanekoa Texeira's minor league stats, in 61 IP he had a 1.33 ERA for Chicago.
Here's a video with Toby Hall and Nick Swisher, the guy is pretty funny.