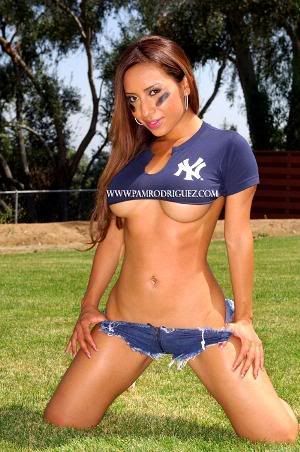 (seriously, who would rather see a picture of Hank Steinbrenner smoking a cig up there? not me!)
1.
Manny Ramirez is NOT going to be a Yankee next year
, so why even make a statement saying he is considered. I know the Yankees are going to make big changes in this offseason, but come on, Manny Ramirez? Do you not forget that just 4 months ago, every single Yankee fan would have loved to stomp on his head! Yes, yes it would aggrivate all Red Sox fans, but is he really worth the money, when we have a surplus of outfielders right now? Hank should know, that if the Yankees are going to be a serious contender next year, their real priority should be acquiring CC Sabathia or Mark Tiexera. There are so many reasons why Manny Ramirez will not be a Yankee next year, i won't have enough time to post them all.
2.
You give the Yankees a bad name
, just because you're the son of George Steinbrenner, deffinately one of the greatest owners in Yankee History, does not give you the right to speak for the Yankees...
(i.e give excuses for why we didn't make the playoffs).
Every team goes through injuries Hank, the Yankees just didn't play good baseball at all last year, that's that.
3.
Don't badmouth teams publically,
Yes, every Yankee fan known to man despises that the Red Sox fans are called Red Sox Nation, but we aren't going to make brash statements against them to the world
(actually, maybe we would, but you're soon going to be the co-owner of the Yankees! watch yo mouth)
Hank, leave the trash talking to the fans.
4.
Don't accuse the NL of being pre 21st century!
Seriously, it wasn't the National Leagues fault for Chien Ming Wang's injury, you would think that the guy can atleast know how to run correctly... right?
5.
You are a babbling idiot!
Every person who watches baseball, makes fun of you and your idiotic comments! now please Hank Steinbrenner....
just shut the hell up!